Our fabric is rich in vitamins, minerals, antioxidants, & amino acids. It's antibacterial and breathable which naturally helps prevent yeast infections & UTIs.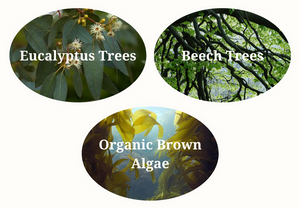 What's In Our Fabric?
Esme underwear is made up of Organic Brown Algae, Beech Trees, Eucalyptus Trees, and Elastane. 
Seacell is made from organic brown seaweed that's rich in minerals, antioxidants, vitamins, and amino acids. The seaweed is grown and harvested in the Icelandic Fjords, then spun with cellulose into yarn allowing it to maintain the beneficial elements of the seaweed. 
Tencel Lyocell is made from wood pulp harvested from beech and eucalyptus trees. It is soft and smooth, gentle on the skin, and efficient in moisture management, contributing to excellent breathability. It's unfavorable to bacterial growth and it's 50% more absorbent than cotton.
How Does It Work?
The way our fabric is structured allows the active exchange of nutrients (like calcium, magnesium, and Vitamin E) between the fiber and the skin, which is released by the body's moisture when worn. This exchange helps to prevent the production of free radicals, ultimately reducing skin damage.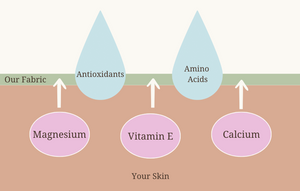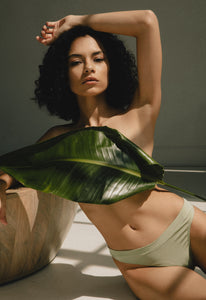 What Does It Do?
Our Fabric Is:
✔️ Hypoallergenic
✔️ Anti-odor
✔️ Moisture-regulating
✔️ Breathable
✔️ Ultra soft and gentle on skin
✔️ 50% more absorbent than cotton
✔️ Rich in antioxidants and vitamins
✔️ Great for sensitive skin or those with skin conditions like eczema
✔️ Helps naturally prevent UTIs and yeast infections!
Certificates and Studies
Our fabric has been tested and approved by independent institutes for their quality and effectiveness